Behind the "Great Firewall": Online Advertising in China [1/2]
Part One: How to reach your customers

Advertising opportunities in China
China is the fastest-growing of all major economies. It is second only to the United States in terms of nominal GDP and leads the world in GDP (PPP) ranking since 2013, a powerful metric which estimates Gross Domestic Product through the lens of Purchasing Power Parity (PPP). With its robust technological advancements and a population of 1.4 billion—over 800 million of which are active internet users—this is a market full of opportunities that should not be overlooked.
In fact, of the 3.8 billion internet users worldwide, China alone accounts for 21% of these users, meaning there are more people online there than in any other country. It is also the second largest market in global advertising in terms of spending, and some signs suggest it could be making a faster recovery from the COVID-19 crisis than other global markets. Online advertising in China can be a real challenge for outsiders, however, given its distinctive media landscape, internet culture, and regulatory environment. This article will shine a light into China's unique digital universe, and provide a few insights on how one might approach the significant opportunities for digital marketing in China.
China's advertising laws
China's willingness to restrict its internet users' online experience and censor web content is usually where the average outsider's knowledge begins and ends. While it is true that the Chinese online regulatory environment is strict, it is also one that you can navigate successfully if you play by the rules. Advertisers need to understand a little more detail about China's strict advertising laws and ad approval process. Here are, by way of example, just a few key regulations that need to be taken into account:
Superlative qualifications such as "most," "best," or "most popular," and vague claims such as "recommended by experts," are strictly forbidden.
Advertisers caught using these could face fines anywhere from 200,000 RMB to 1,000,000 RMB.
The act of drinking cannot be graphically depicted in alcohol advertisements.
All tobacco-related advertisements are prohibited.
Advertisements for infant milk formula cannot claim to be substitutes for breast milk.
One prominent example of how not to advertise in China is the case of Crest. In 2015, the toothpaste brand owned by Procter & Gamble was fined nearly 1,000,000 USD, the biggest fine for false advertising in mainland China to date. Crest had claimed in a television advertisement that its toothpaste had teeth-whitening capabilities after just one day of use. The regulatory body deemed this to be a fraudulent claim and pointed to the heavy alteration of the advertisement's images as evidence.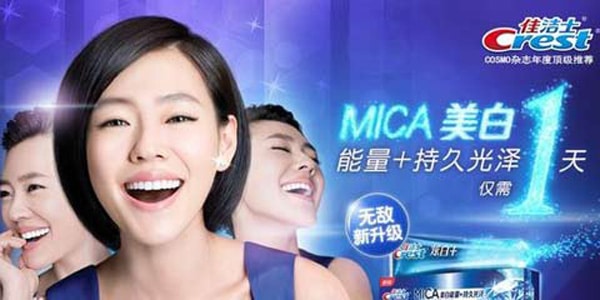 The Chinese digital media landscape: a parallel ecosystem
China has a very distinctive media landscape compared to the rest of the world, not least because of the fact that major U.S.-based search engines and social platforms, such as Google and Facebook, are prohibited there. But while this does radically change the experience of being online, it has not hindered digital advancement or the pace at which this takes place. On the contrary, China has developed a thriving digital ecosystem, with a variety of websites and apps comparable to those available on the western markets. Here is a quick overview of only some of the most popular platforms with real advertising opportunities:
Baidu:
The top search engine in China (comparable to Google Search).

Controls 75% of the search engine market share with over 705 million users.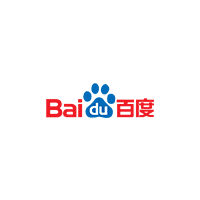 WeChat:
The top social media platform in China (comparable to Facebook and WhatsApp).
Comes equipped with a built-in digital ecosystem of so-called mini-programs that allow for functionalities such as electronic payments and Online-To-Offline (O2O) orders and purchases, among others.

Douyin:
The #1 video sharing platforms in China with about 400 million active users (the Chinese version of TikTok: both apps are owned by Bytedance and have separate networks)
Home to 68% of Chinese social media users.
Especially popular among younger generations.

Xiaohong Shu:
A social media and e-commerce platform with over 300 million registered users (comparable to Pinterest).

Popular community-building platform allowing to browse, shop for, share, and discuss products and trends over a broad range of categories.

Bridging the divide: Chinese social media culture
The difference between Chinese social media culture and that of its Western counterparts lies not only in the platforms and resulting networks, but also in the behaviors and trends that exist there. Any plan to develop a communication or advertising strategy for the Chinese market must seek to better understand what goes on in the online lives of netizens behind the "Great Firewall." 
Here are a few examples:
Wanghong culture
The term "wanghong" stands for "internet celebrities" in Chinese. These celebrities are key opinion leaders who use their popularity to get fans to purchase products or services that they endorse. It's worth noting here that word of mouth is among the most crucial factors for influencing consumer decision-making in China.
Consider the case of Xiaoxiaobao Mama. This multi-media platform is centered around its founder, Sun Jing, and focuses on providing parenting advice and the evaluation of baby products. In 2018, the celebrity sold 3.22 million RMB worth of products during a two-hour WeChat live stream. During the event, users were able ask questions in real-time and engage with Sun Jing directly. A button displayed prominently on the stream led directly to an e-commerce store, creating a seamlessly streamlined purchasing journey that helped boost sales.
Co-branding culture
Successful advertisers in China will often seek to boost their effectiveness by co-branding: associating with more popular brand names that already have established reputations and narratives. Chinese consumers have an appetite for the latest brand collaboration news, and they are more likely to trust a brand by positive association.
One good example of this is the Perfect Diary case study, a cosmetic brand that teamed up with National Geographic China to launch makeup palettes with shades inspired by nature—reds from the Danxia landforms, blues from the Tibetan Plateau, etc. This collaboration reached an exposure of over 400 million views, and sold over 130,000 palettes during the Double Eleven shopping Festival. In September 2019, the company was valued at 1 billion USD.
Looking to the Far East?
The elements we have gone through here are just some of the things you need to be thinking about and looking for if you are contemplating online advertising in China. While the digital marketing opportunities are undeniably important, there is a learning curve to this country's unique online landscape, culture, and regulations.
In part two of this article, we will be looking at some of the main legal requirements and real-world barriers that need to be negotiated before foreign companies or advertisers can actually enter the Chinese online advertising market.
If you want to learn more, don't hesitate to get in touch. We at comtogether are happy to help.