We help you reach your audiences with minimal waste coverage to achieve your marketing goals, whether they be raising brand awareness, growing email subscribers, or increasing website traffic, leads or sale.
We deploy customized strategies by combining a variety of tools to maximize the effectiveness of display ads. This includes programmatic display buying, retargeting campaigns and video advertising.
As display advertising is usually part of a larger unified marketing strategy, we enrich display campaign targeting with data from paid search and paid social campaigns to further improve audience segmentation with more personalized and targeted ads.
If you are looking for. . .
SOME OF THE BRANDS THAT TRUST US
In recent years, major brands have sparked controversy because their ad message appeared on unsuitable, dubious or even criminal sites. This is largely due to an online environment which, among other factors through programmatic purchasing, has grown too quickly to be able to provide effective protection for these brands.
We make sure that the image of your brand remains untainted by ensuring your communication does not appear  in uncontrolled, unfavorable or even harmful contexts.
We maintain an up-to-date blacklist of several thousands websites, and counting.
Campaigns management includes monitoring of websites, channels and videos where ads appear.
Suspicious listings are automatically blocked and added to the blacklist.
If needed, we can provide guidance to your creative team or your preferred agency in order to design effective visuals that will be optimized across all channels.
As Europe's leading photo service, we trust comtogether with synchronizing our TV commercials with efficient digital advertising. They are our reliable partner for creating and managing digital campaigns around the CEWE PHOTOBOOK and our other high-quality CEWE photo products. We value the team's expert advice, proactive suggestions and timely communication as well as their flexibility in testing and exploring new ideas. Based on these insights we optimise our digital strategy from year to year. It is a real pleasure to work with them!
comtogether with their strategic and fast turnaround has helped us improve our digital presence with the launch of campaigns across many countries. The ongoing communication, expertise and proactive approach they have with our team is greatly appreciated and has helped us develop key winning strategies.
Since the beginning of our collaboration with comtogether, we have always had pleasure to work with the team. Their knowledge of the digital world and their eagerness to be always on top of all the recent technical changes make comtogether a valuable partner. Their expertise and professionalism are noticeable in the detailed and methodical management of our campaigns. They share the values of Médecins Sans Frontières / Doctors Without Borders and understand the complexity of the humanitarian sector.
Since 2017, we've worked closely with comtogether for all our digital marketing initiatives in markets around the world. Their dynamic and agile approach to their work meshed with their youthful spirit and deep expertise in Digital Marketing is a winning formula that is highly appreciated by our teams worldwide.
Since 2014, comtogether has demonstrated outstanding skills in international and multi-lingual campaign management. Their flexibility, interest and understanding of our business is highly valued. They are proactive in bringing ideas on campaign optimization and testing and are open to explore possible synergies. Their uncomplicated communication and working style are real assets in our relationship.
When you think of Digital Marketing, you can see a lot as definitions on who is mastering is not truly academic.
Well, comtogether is pushing that bar high enough for me to say they are one of the best among us. Their business acumen is strong, they are fun to work with while as well being super focus on details. I always appreciated the timely response to our demands and they could be known to be last minute… They have been there for Ferring helping us start our #projectfamily conversation and they always went above and beyond to deliver value for our brand. Thanks Florian and all the team for what you do.
comtogether has achieved fantastic results for us. Right from the start, they impressed with their quick understanding of our complex business needs and with their ability to meet us with straight-forward and effective solutions. In the world of digital marketing today, it is hard to find a team that is genuine, motivated, ahead of the game, yet a delight to work with, so I would easily recommend working with them.
Maurice Lacroix has a complex environment, various budgets and multiple objectives. The team at comtogether is able to understand the complexity and act upon it by creating worldwide or local campaigns, broadcast on multiple channels, each with its own objectives. Three comtoGether experts, each of them specialized in key areas of expertise, are involved with our digital marketing strategy. This has helped us adopt innovative approaches, such as persona creation based on customer data analysis. We particularly appreciate their result-oriented mindset and in-depth knowledge of channels and processes. They never refrain from a new challenge!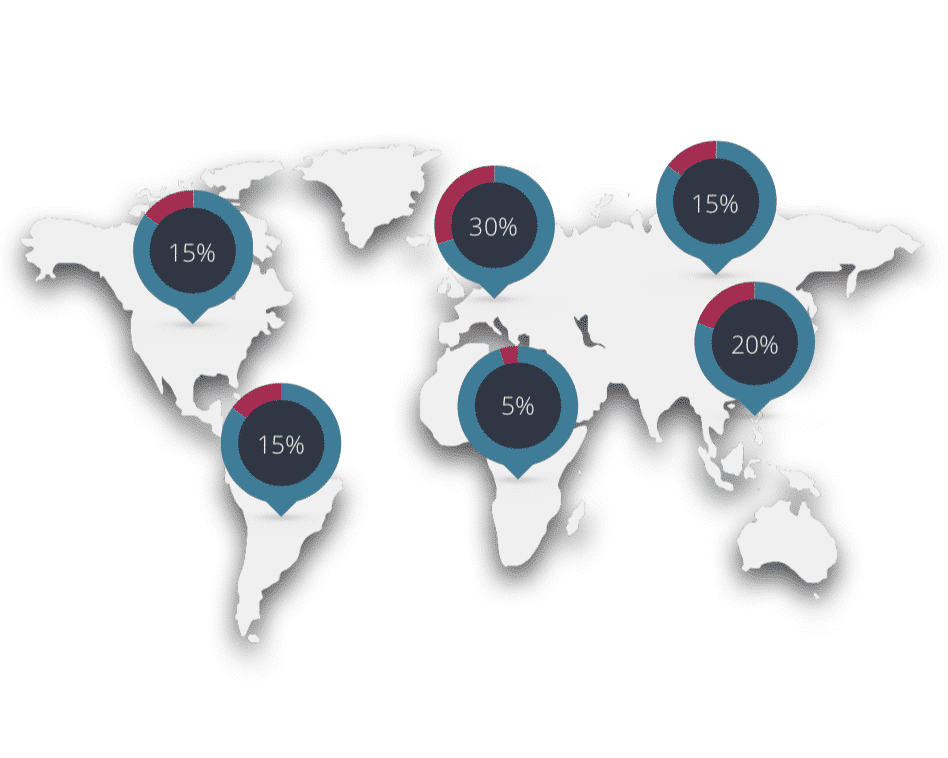 We have extensive experience in managing international digital campaigns. Our enterprise-level clients target markets across the world and we efficiently run digital ads accounts on most search engines, in all top spoken languages.

Our team includes English, French, German, Italian, Chinese, Mandarin, Portuguese and Afrikaans native speakers with local, regional and global level media planning experiences.