Behind the "Great Firewall": Online Advertising in China [2/2]
Part Two: Setting up a successful campaign

Overcoming the hurdles
China's economy is growing fast and the market for online advertising is enormous and rife with opportunities. That said, there is no opportunity that does not come with its fair share of challenges. In the first part of this article, we addressed one of the main questions for anyone looking to advertise online in China: how do I reach my customers? In this second part of our introduction to China's unique digital market, we cover some of the hurdles you will need to overcome if you want to set up shop behind the "Great Firewall."
Setting up ad accounts
Online advertising in China takes place through a number of key ad platforms, and you need to understand the intricacies of the ecosystem if you want to be accurate in your advertising choices. Some of the major advertising platforms you will want to choose from are: WeChat, Weibo, Baidu, and Douyin. The market is always evolving, and fast, and it's important therefore to understand the dynamics of each platform.
Unlike Google Ads' 3-click set-up, Chinese ad platforms require submission of documentation that may include such details as company address, direct contact information, and business license. In order to establish a presence on the market, you will also need either a local office or a partnership with a local reseller.
As an example, in order to start a Baidu advertising account you will need to go through and pass a series of steps, each of which takes several days to complete. The process varies depending on the industry you are in. These steps may include:
Evaluation of your business and website;

Submission of digital copies of your documentation for review;

Submission of hard-copy documentation as required;

Signing and postage of hard-copy contracts;

Payment of an initial bank deposit;

A thorough legal review of your request.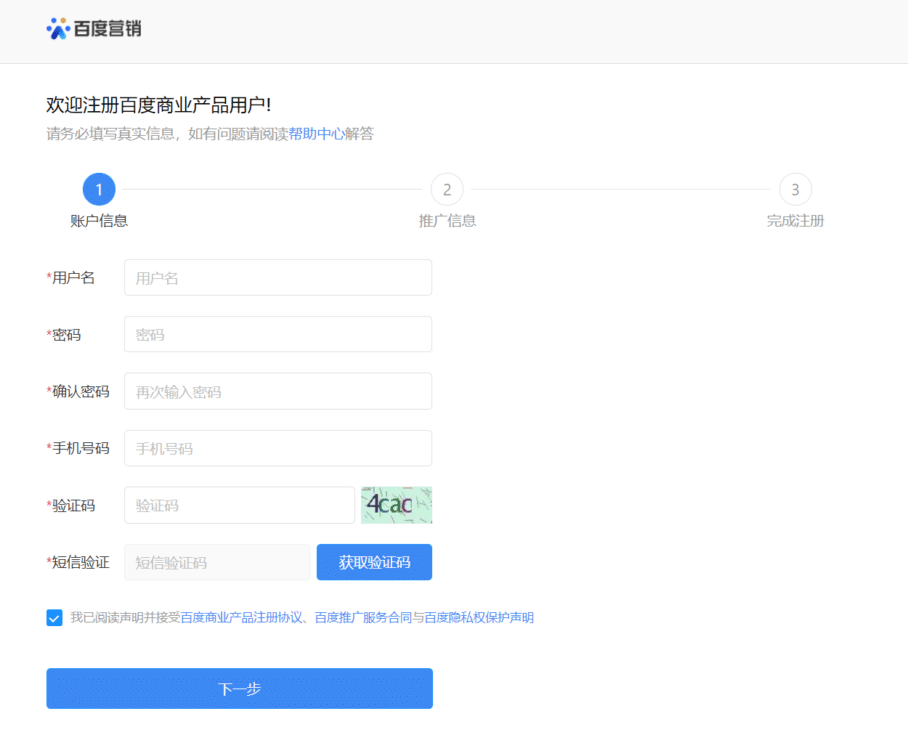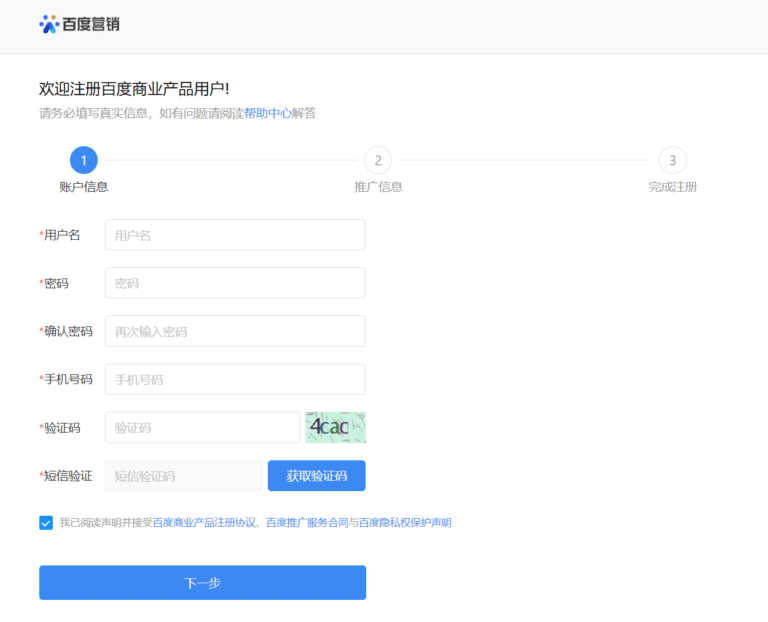 The ad approval process
Every regulatory environment has its legislation to navigate, but China's is particularly thorny, if only for the market's competitiveness, and the severity of the fines imposed for non-compliance. Whereas Google or Facebook have largely automated their approval process which rarely exceeds one or two days, getting your Chinese ads approved is another story. Industry-specific requirements are strictly enforced and approval processes for online ads are more time-consuming than their Western counterparts.
Some industries in particular require extensive documentation to be submitted alongside any sales pitch. Some of the highly regulated industries are: pharmaceutical and medical, health and food supplements; education, and real estate—but there are others. Anyone wanting to sell, and advertise, alcohol, for example, will have to submit the following certification:
A food hygiene license;
An alcoholic hygiene license;
A liquor retail license; and
A product quality inspection report.
Setting up your website
Host it locally
Setting up your Chinese website may not be as easy as simply translating the website you already have. It is highly advisable to create a new website specifically for the Chinese market and to host it in the country. Due to the nature of China's digital environment, local web hosting comes with a number of significant advantages, such as:
Page load speed is generally longer for foreign websites and this added latency reduces a website's performance. Hosting locally will ensure competitiveness of your website among users, who have little tolerance for slow connections.
Chinese web search engines infamously snub foreign websites in favor of domestic ones. Local hosting will ensure your site is properly indexed and searchable.
Having the official .com.cn domain name is a sign of trustworthiness that will help you make your case in the Chinese online digital market.
Obtain an ICP
If you are serious about establishing your digital marketing presence in China, then you will need to obtain what is called an Internet Content Provider (ICP) license. ICP licenses are permits required by law for all websites hosted China, including all e-commerce websites. They can be obtained at the level of the province and the process may take anywhere from three to six weeks if all the requirements are met.
Adapting your website to the market
Keep it simple. The current consensus on effective web design is simplicity: a straightforward and visually appealing landing page with a good headline, concisely stated essential information and facts about your product or service, and a coherent call to action towards your sales funnel—no need to get too fancy.
Keep it real. Don't underestimate the power of language. Go the extra mile and hire a competent translator or native speaker to write your copy. Customers are savvy and will quickly spot a fake or a "copy-paste" job. If your pitch sounds wrong, or contrived, then your product or service's appeal is likely to suffer as a result. Bear in mind that this also applies for contact forms.
Keep it clean. Make sure you remove any blacklisted words or expressions, as well as any links towards websites or networks that are blocked in China. This includes your standard social media accounts which you might normally link to on an international website. Once you get banned, the decision is likely to be irreversible.
Use H5 pages. So-called H5 webpages are HTML5 mobile landing pages that are highly interactive and can easily be integrated into WeChat and accessed through the in-app browser. H5 pages are highly popular among both advertisers and users in China as they maximize accessibility across platforms and mobile devices, as well as increasing the interactive possibilities of the content.
New horizons
As the potential hurdles we've gone over here will attest to, there are a number of technical, legal, and social differences that need to be taken into account in order to successfully enter the online advertising space in China and carve out a place in this growing market.
From the early-stage creative and planning phases to the selection of the right ad platforms, from a fact-based understanding of typical customer journeys to the development of a pertinent, culturally-sensitive website, and the implementation of an effective tracking and analytics strategy—digital marketing in China is a whole new ballgame, another kettle of fish, pick your metaphor. Companies and brands that simply transpose their normal strategies without adapting to the Chinese environment and its particularities will quickly run into roadblocks and risk ruining their chances. 
Whether it is formulating a media strategy to reach Chinese audiences on the right platforms at the right time, or better understanding the consumer journey of a specific target audience, or any other aspect of online advertising in China, we at comtogether have a dedicated team of knowledgeable professionals on location who can help you meet your business objectives, whatever these may be. Don't hesitate to get in touch!