Control runaway budgets - not the other way around - by pacing your PPC budgets automatically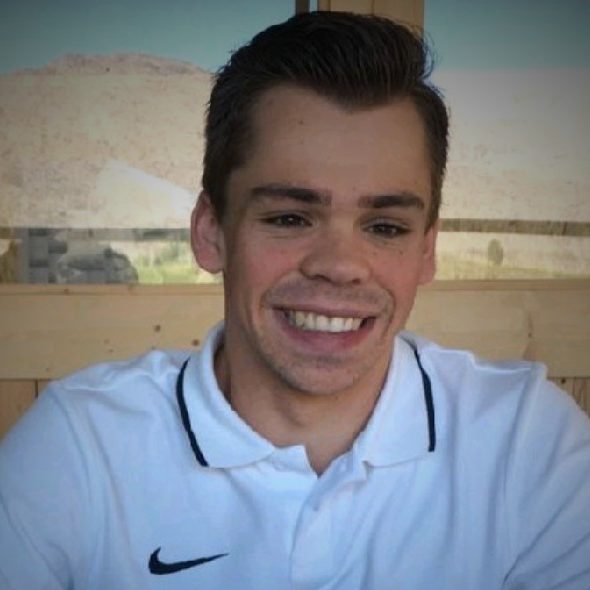 The mismanagement of PPC budgets can result in missing your performance targets or worse, major overspending. Here's how to prevent that from happening.
One of the many things keeping marketers awake at night is the thought of mismanaging their PPC budgets. The mismanagement of funds allocated to advertising platforms like Google Ads cuts both ways too. On one hand, you can miss your performance goals by underspending. On the other, there's the risk of overspending on underperforming campaigns.
Unfortunately, budget management in Google Ads is anything but easy, especially when handling multiple campaigns with different sets of spending rules. Just setting a daily budget is not nearly enough to keep your ad spend in check. Thanks to an update in October 2017, Google Ads can now spend up to twice your daily budget and, if you're paying for conversions, your daily cost can potentially be twice as much as you thought. As such, overspending on the platform has become a common problem, and Google alone can't be trusted when it comes to managing your budgets.
Budget pacing is the process of tracking and continuously optimising the various elements of a PPC campaign and, in doing so, controlling the rate of spend while meeting key performance indicators (KPIs). The goal is to achieve an optimal ratio between performance and spending by the end of the budgeting cycle. By using a script to automate budget pacing, marketers can mitigate these risks by gaining more control over their campaign performance and ad spend. Budget pacing ultimately helps marketers prevent major expenditure swings throughout their budgeting cycles.
The need for performance goals with budget restrictions
Many marketing agencies have multiple clients who have strict campaign budgets, hence the responsibility to ensure their clients stay within those budgets falls on them. One of the biggest challenges our key account managers face is the need to align performance goals with these budget restrictions. Every client has different needs, and there's no one-size-fits-all approach, hence we need to provide custom tailoring.
comtogether is a global business with clients based in the US, Europe, and Asia. As such, we work across multiple time zones, which requires us to adapt PPC campaigns based on the times of day when budgets are optimally spent.
To make this possible, we need daily monitoring of PPC campaigns and quick decision-making protocols backed up by statistics that allow us to make changes automatically and achieve continuous optimisation and innovation. Moreover, we need to be able to apply a consistent, albeit customised, approach across all of our clients.
A data-driven approach to PPC budget pacing automation
To address this challenge, we needed to create a script that could interact with the Google Ads API every morning in the client's time zone. Based on the real time data it receives from the API, the script generates a number of reports consisting of a number of key performance metrics.
As a data-driven marketing agency, we use proven statistical methods to analyse these KPIs and metrics to accurately determine the projected performance of an ad campaign at the end of a budgeting cycle – provided that all other things remain the same. Budgeting cycles last for precisely one month, after which the entire process repeats itself.
The script we've created evaluates the projected performance of a campaign against a set of predefined parameters as accurately as possible. This way, if a projected ad spend falls below the cut-off value, then the daily budgets will be increased by a mathematically calculated percentage value. On the other hand, if the projected spending falls between the minimum and maximum cut-off value, the budgets will remain unchanged but still monitored closely to avoid underspending or overspending. Finally, if the projected ad spend ends up being higher than the maximum cut-off value, then budgets will be reduced by a mathematically calculated percentage value.
To automate the process, we use the cron command-line utility, an industry-standard tool for scheduling repeatable tasks. Tasks scheduled in cron are known as cron jobs, and users can determine which kind of tasks they want to automate and when those tasks should run. Using cron jobs and by dividing our clients into different time zones, we can schedule our budget-pacing script to run between 8 and 9 in the morning for any given region.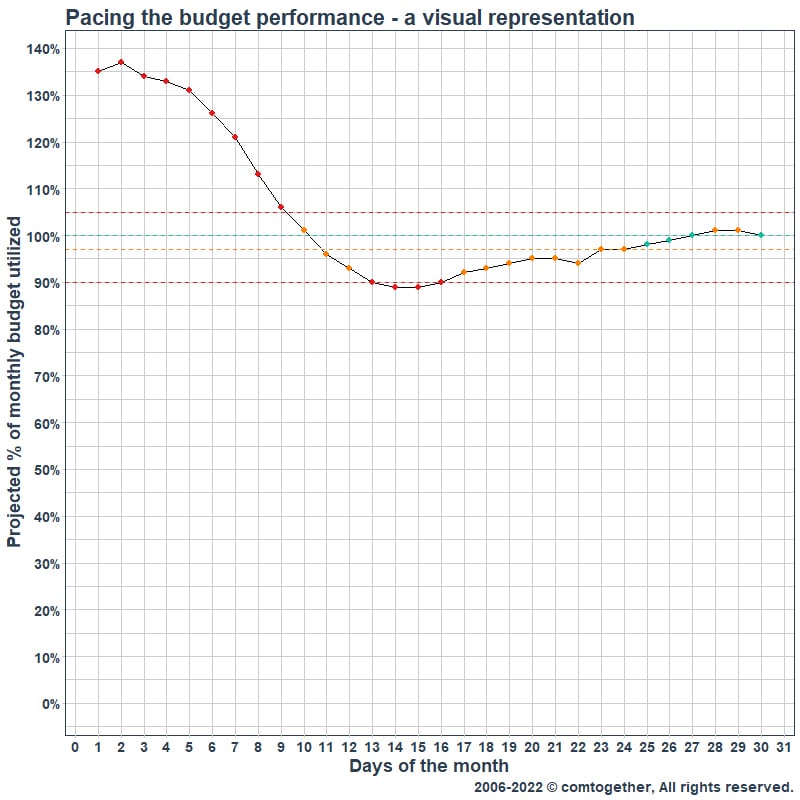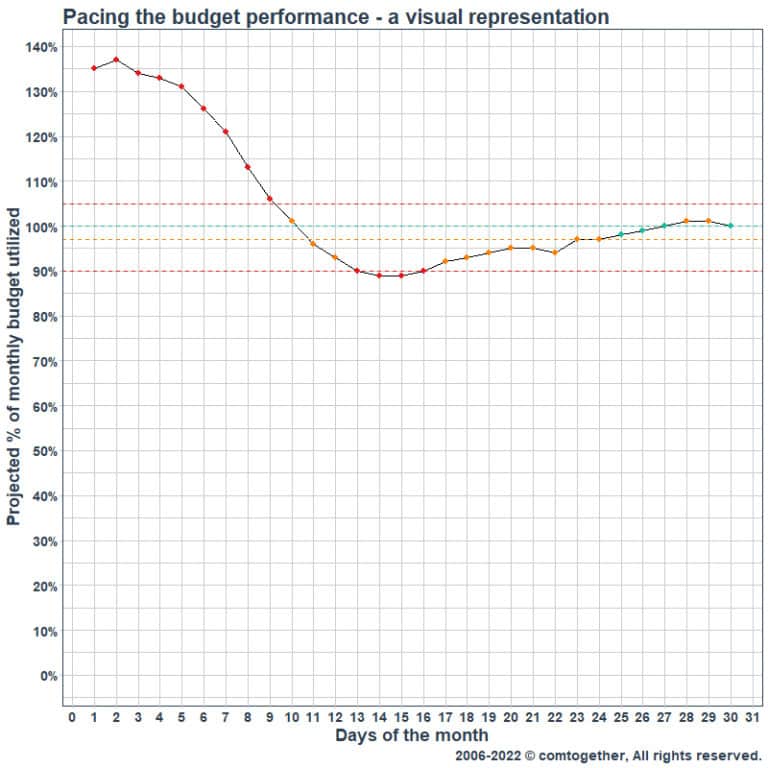 The image above shows how our automated budget-pacing process works. The goal is to prevent any significant overspending or underspending while still maintaining that golden ratio between ad spend and performance. While it's important to allow for a degree of flexibility – in this case a maximum deviation of 10%, the aim is to keep the average ad spend as close to 100% as possible.
Are you struggling to stay within your ad budgets, or are your ads failing to meet performance goals? If PPC budget worries are keeping you up at night, comtogether can help you regain control with expert guidance. Get in touch today to schedule a consultation.